We are thrilled to offer you bespoke wooden frames for my art prints - the same company that supplies the Tate Modern Museum, British Library and the Natural History Museum to name a few!!
Created from high quality wood, milled with simple clean lines and presented with a stain finish. The frame has a square, modern profile which works well in both contemporary and traditional environments. Each frame is individually handmade by specialist picture framers and are available in three different colours; black, white and natural, size: 20mm (front face) x 23mm (depth from wall).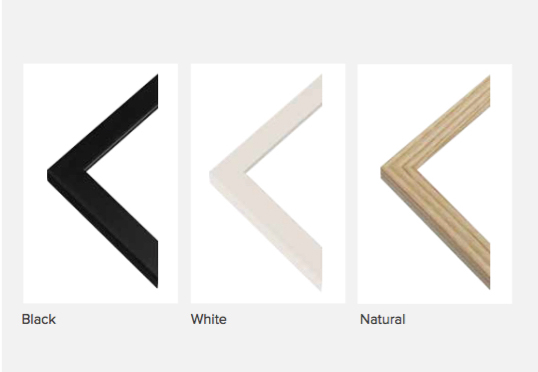 We are partnered up with printing & framing labs across Europe, UK, USA & Australia, so your order will be produced and shipped from your country. This avoids customs delays and unnecessary taxes.
Acrylic Plexiglass is used and provides increased UV protection, is extremely robust and offers less glare than float glass. 
All frames are delivered ready for hanging directly on your walls.